Inspire shoppers with personalized product recommendations
Create guided shopping experiences that accelerate new sales.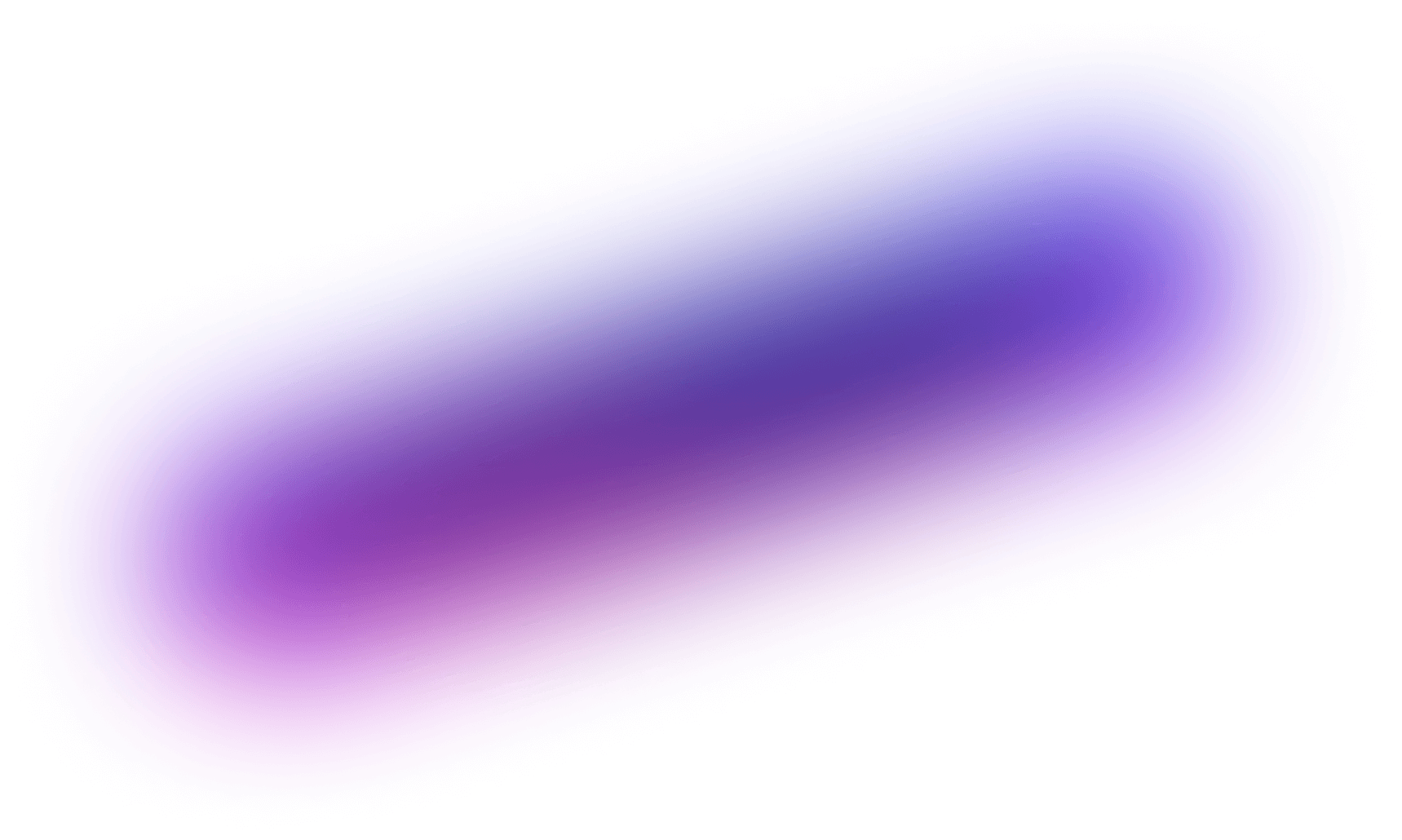 "Building quizzes is a breeze with Okendo's user-friendly interface."

— Andrés Dávila, Project Manager - Email Marketing
"Okendo Quizzes has a seamless UI. It took us less than few hours to start offering guided shopping experiences that our customers love."

— Justin Babat, Co-Founder & COO
"Okendo Quizzes is easy to set up, our shoppers love the guided experience, and we've seen an incredible, immediate impact of a 17% conversion rate and 25x ROI."

— Julia Teen, Head of Ecommerce
Match shoppers to the products they'll love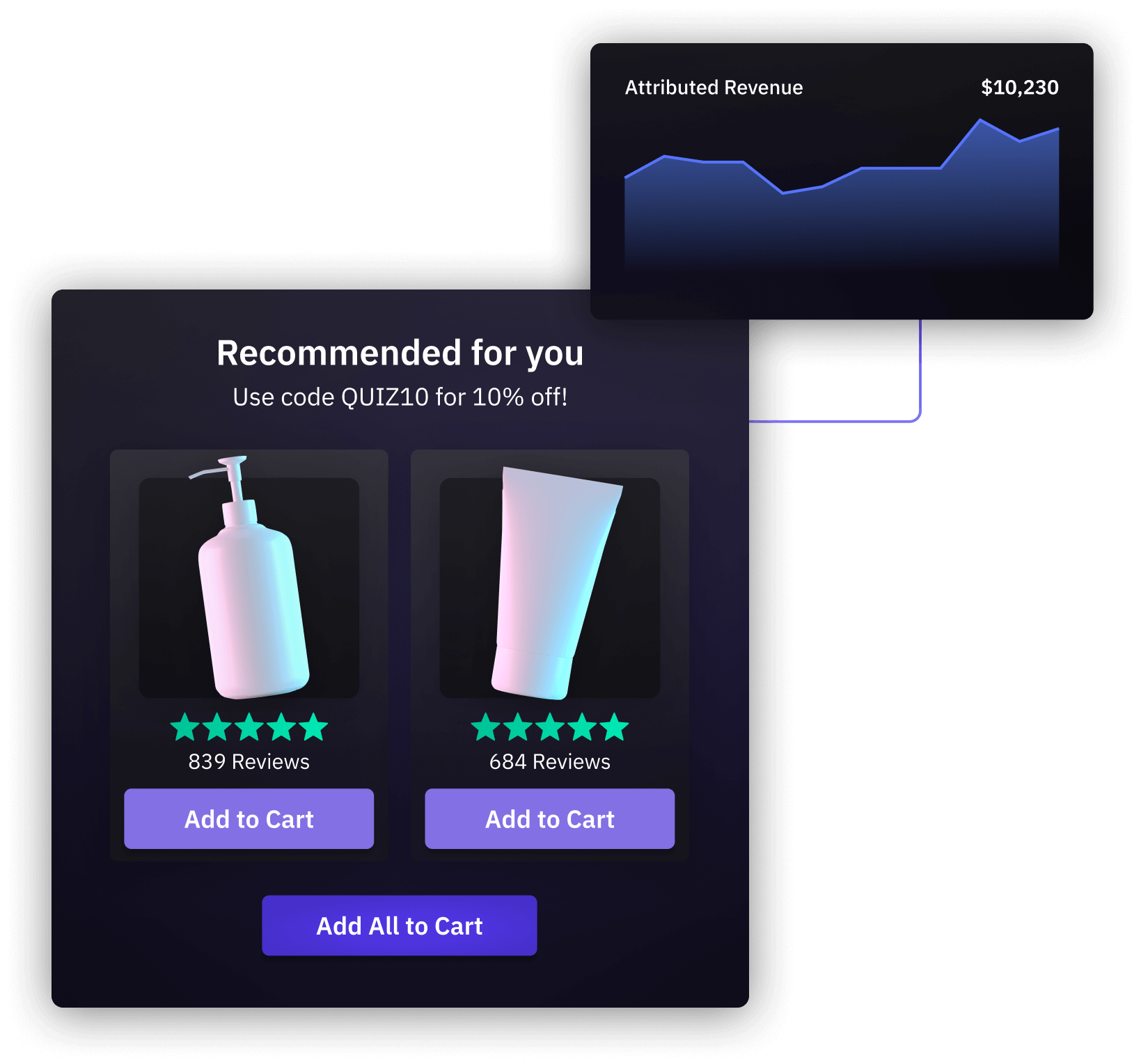 Earn more revenue
Simplify product purchases with personalized recommendations and watch revenue grow.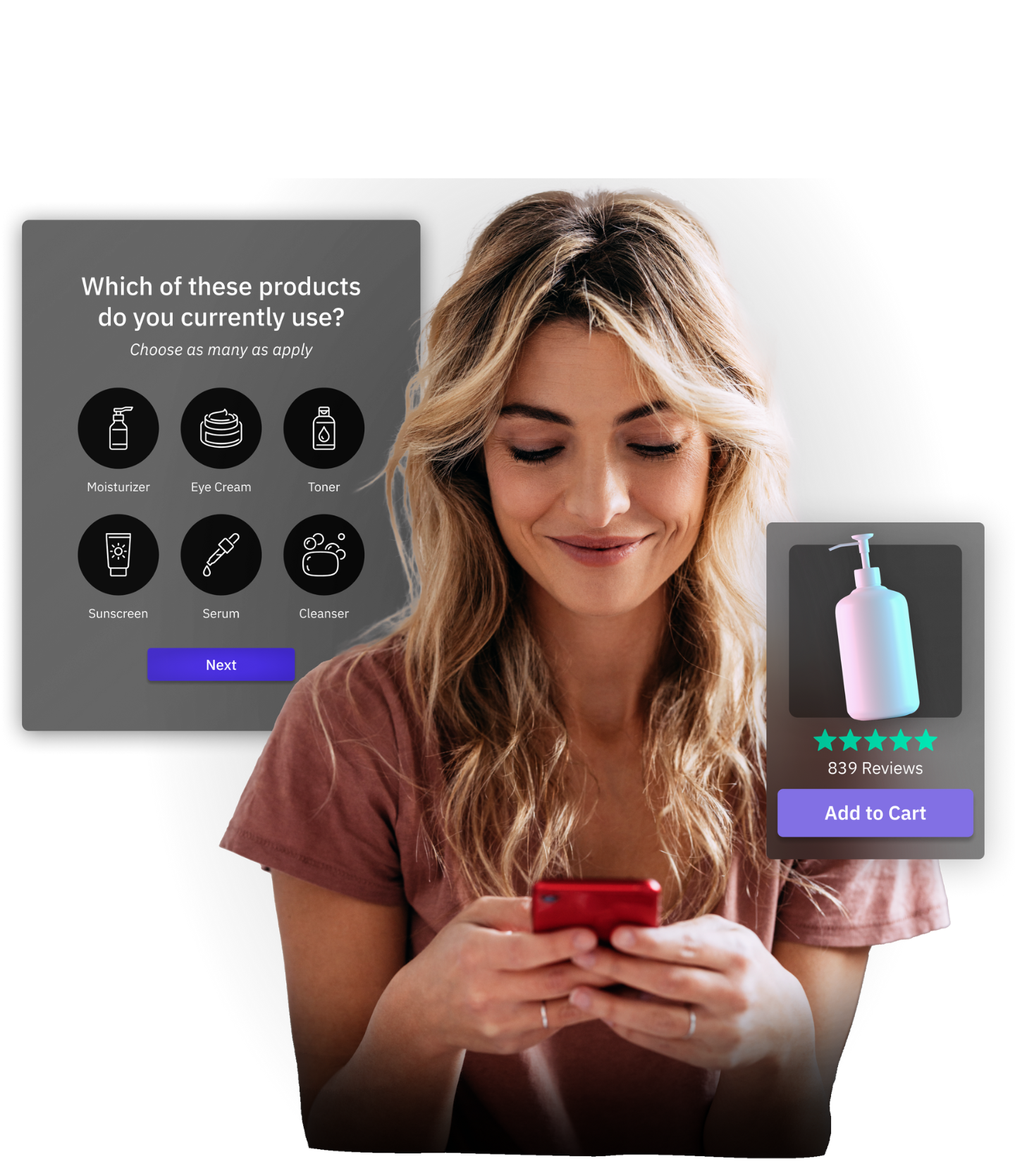 Maximize conversions
Create interactive shopping experiences that help customers make smarter purchases and drive conversion rates.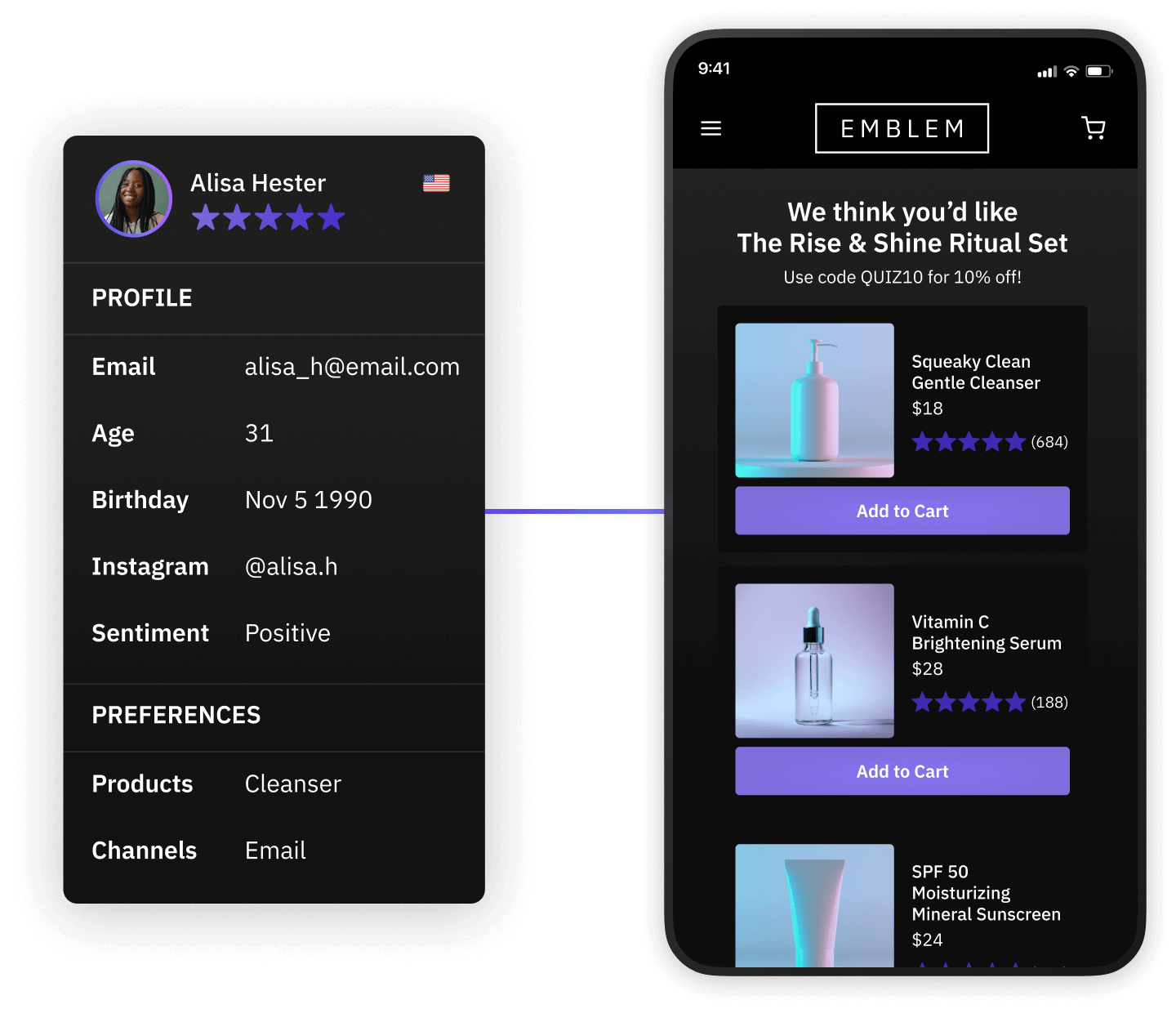 Collect customer data
Capture customer insights that help you understand their unique needs, tailor shopping journeys, and personalize communication.
Step 1
Everything you need to build a product recommendation quiz that's a seamless fit with your brand.
Flexible question types and branching logic.
Customize images, colors, fonts, and more.
Offer rewards to drive purchases.
Display high-impact star ratings.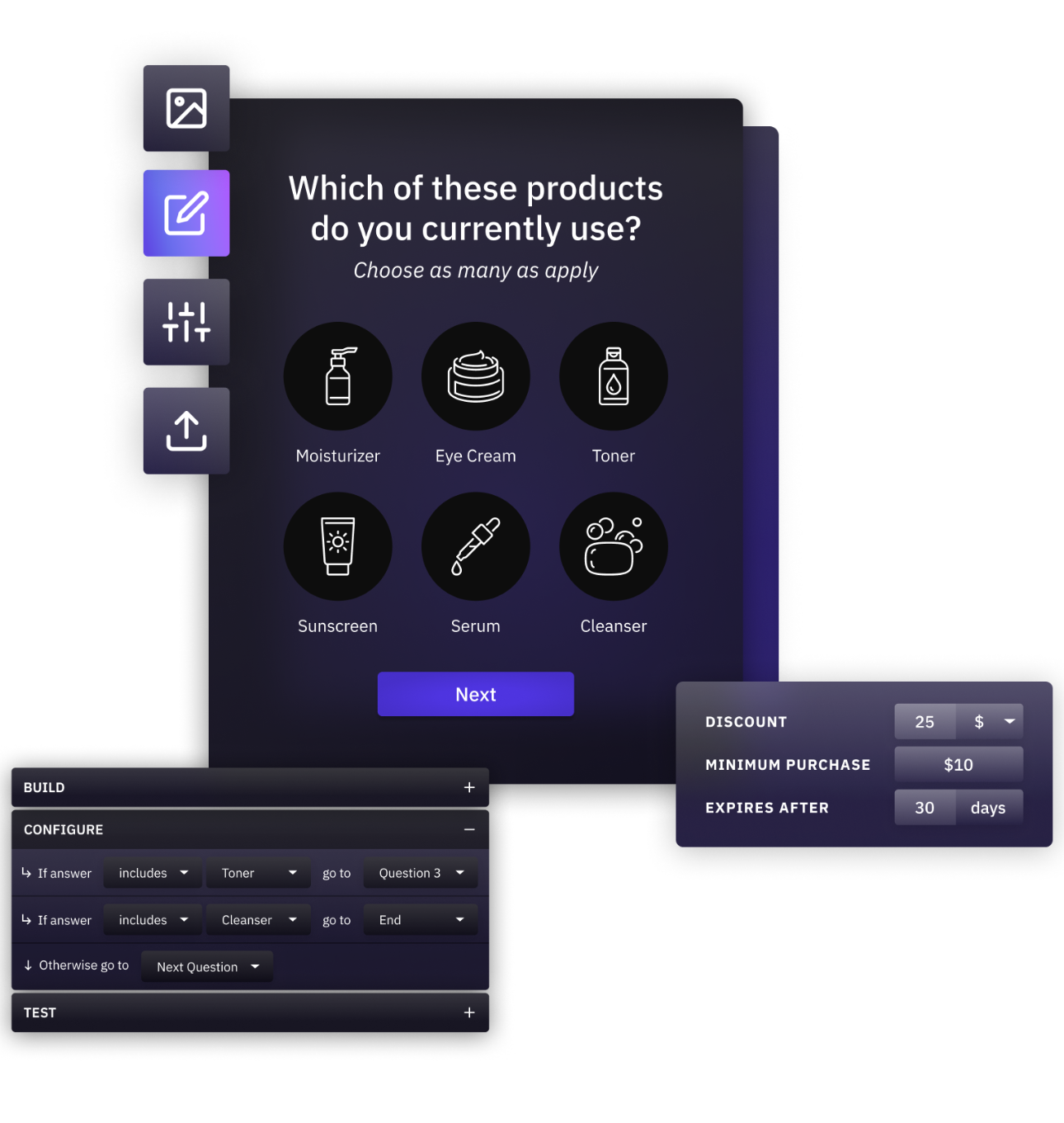 Step 2
Promote your unique quizzes
Showcase quizzes onsite and promote them across channels to drive engagement and new sales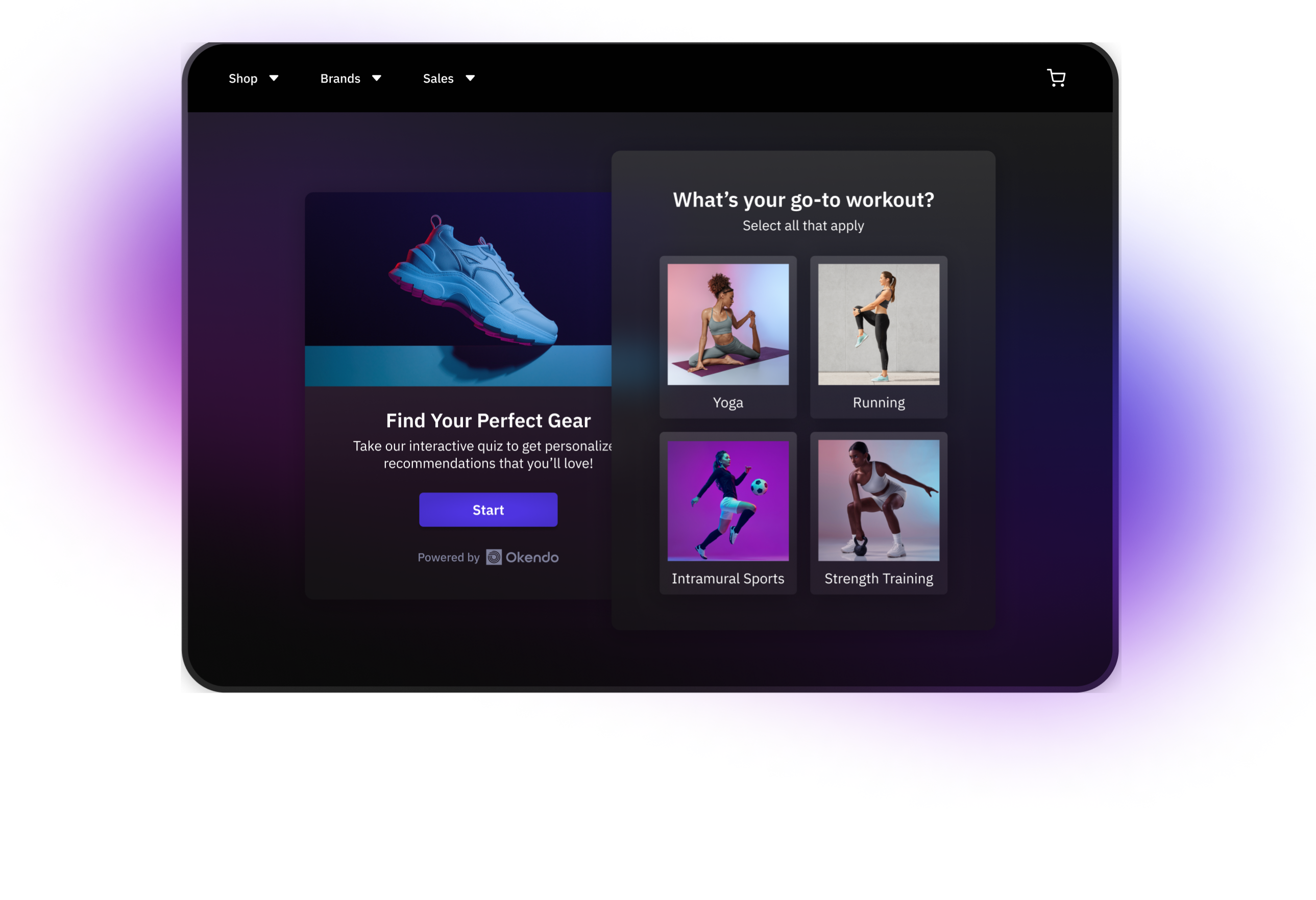 Step 3
Analyze results and optimize performance
Dig deep on in-depth quiz performance metrics to quickly understand which channels are generating revenue and which strategies need changes.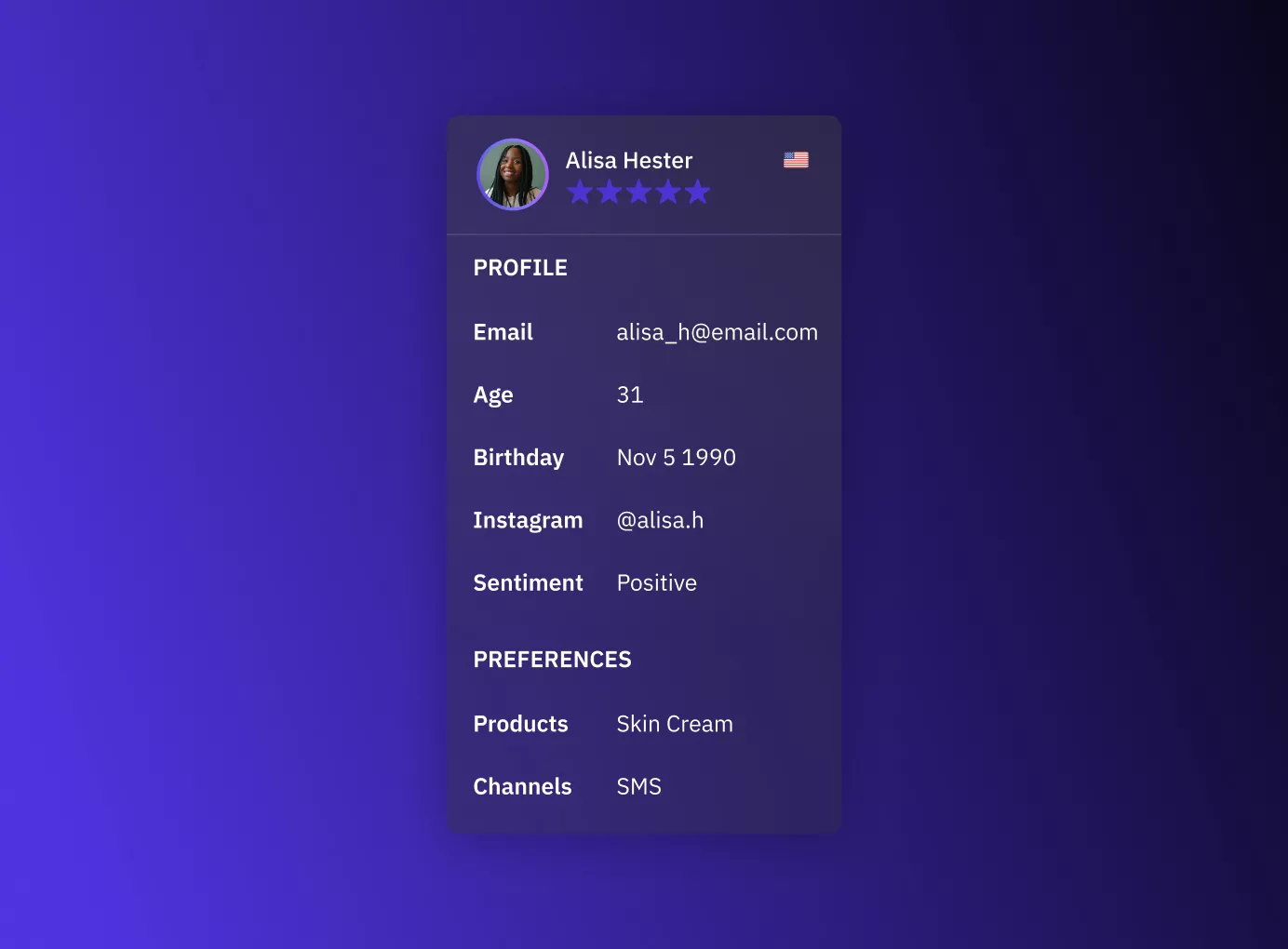 Get personal beyond products
Speak their language with personalized email and SMS. Our Klaviyo integration lets you tailor communication by audience segment, quiz interactions, and more.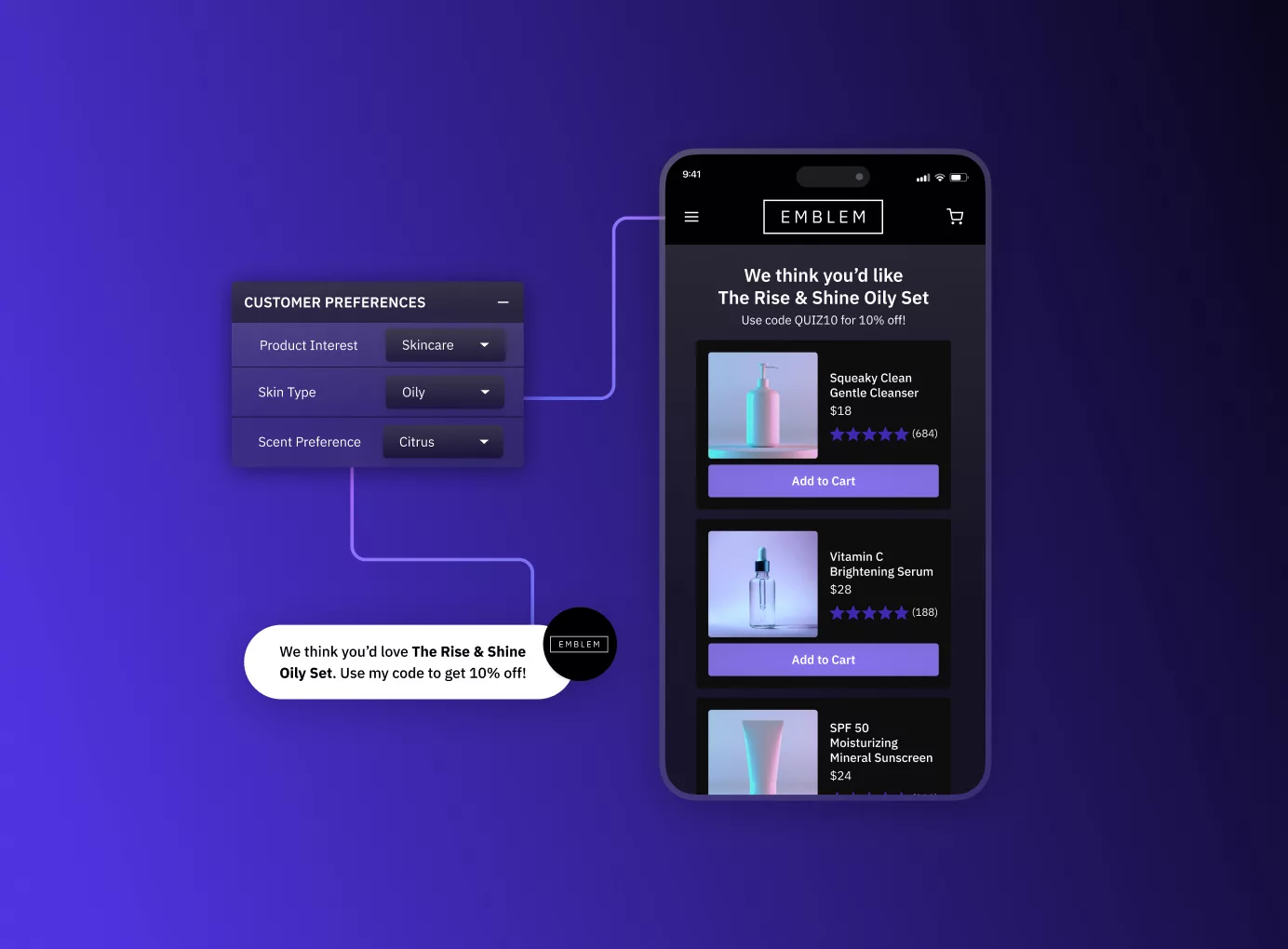 Save your data for later
We automatically save all customer data to unified profiles for easy access. Okendo is GDPR and SOC 2 compliant so you can rest assured that data regulations are covered.
the okendo platform
Get more from your technology
READY TO LEARN MORE?
Let's Talk!